Teen Sew Camp
Saturday was our ASG (American Sewing Guild) Teen Sewing Camp in Santa Clarita. We had 18 girls. Some of the girls came because their mom insisted they know how to sew. They showed up with frowns and very unhappy, but I'm happy to say, they finished the day with big smiles and a nicely sewn item. Success!
It is so much fun sharing my love of sewing with the younger generation! I feel if they get the sewing bug at a young age (as I did), it will become a lifelong skill and passion! The girls got to chose what to make from several items we presented: tote, beach bag, pillow, pillowcase, zipper pouch, pin cushion, stuffed "monster", apron.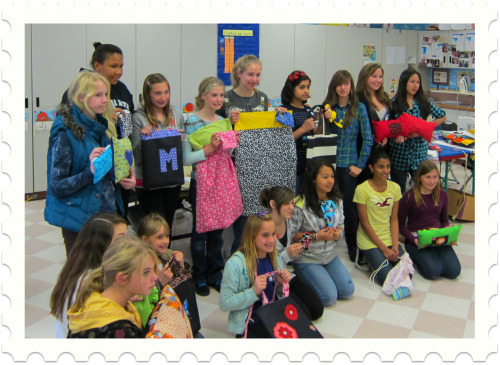 here's the group with their completed projects.
And here's some photos of the day.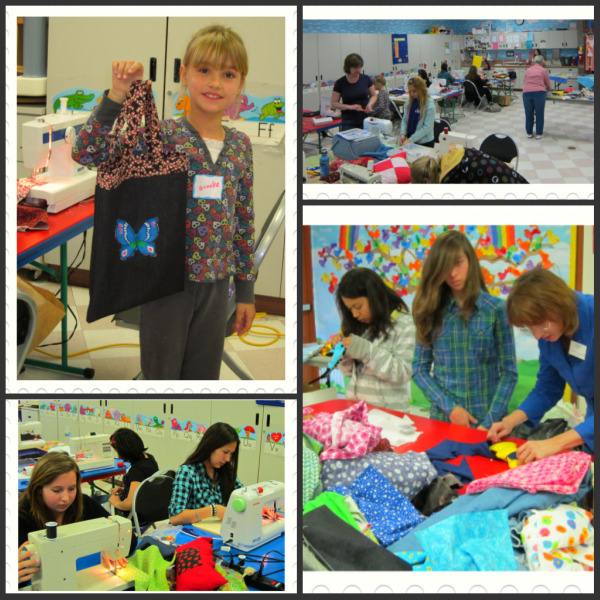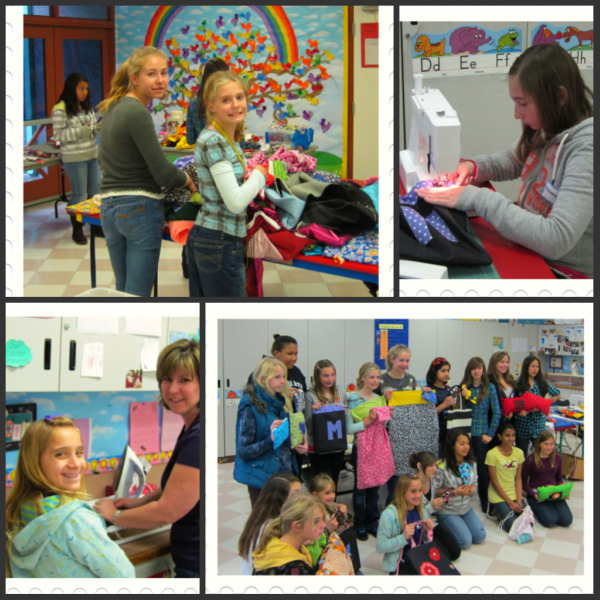 Posted by sue at 11:56 AM PST