Jalie Scarf Top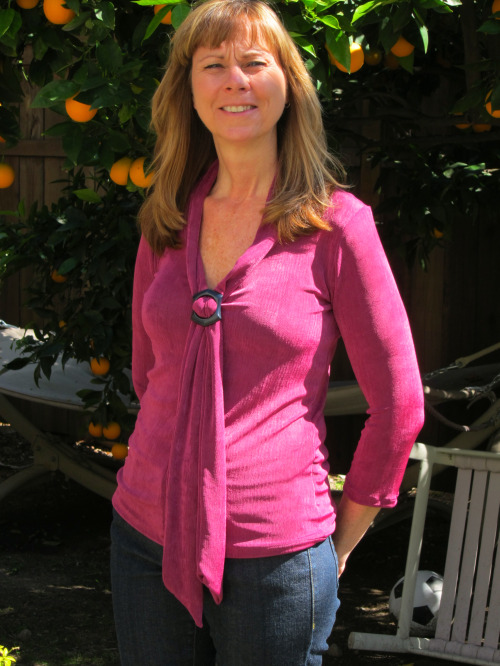 Pattern Description: knit top with scarf collar that can be worn several ways: through a buckle; in a bow, through an opening in the center front. Sleeveless, 3/4 sleeve, short sleeve variations.

Pattern Sizing: 27 sizes included - enough to make your friends and family a scarf top

Did it look like the photo/drawing on the pattern envelope once you were done sewing with it? yes

Were the instructions easy to follow? These I think were the best jalie instructions so far. This top went together really quick and I "got it". The collar technique is very similar to the "burrito" technique I use for men's shirts yoke. Very nice finish!

What did you particularly like or dislike about the pattern? At first I wasn't too into this pattern, the whole scarf thing I felt wasn't my thing, but it keeps getting made and looks good on everyone so I decided, I had to have one too. And I'm glad I did. The fit is nice, the style is versatile, and it sews up so quick and nice!

Fabric Used: I used a matte jersey. I wasn't sure about using this fabric because matte jersey can be heavy and i was afraid it would drag down the neckline. But, I had no use for this fabric, so what the heck. And yes, it's a bit heavy, and i think if I had to tie it in a bow, it would drag down the neck. But using a buckle, it's perfect!

Pattern alterations or any design changes you made: no changes

Would you sew it again? Would you recommend it to others? yes. I made this sunday morning, wore it to a b'day party at noon, then, came home and made another out of a sweater knit. Now I have two and I see more in my future!

Conclusion: I think this may be my new favorite pattern. it is so easy, and versatile!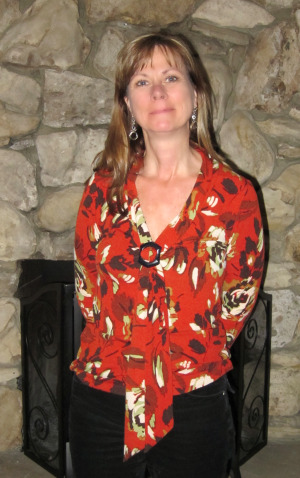 Posted by sue at 9:32 PM PST
Updated: Tuesday, March 2, 2010 9:12 AM PST