Red Devil
On Monday, I'll be introduced to The Red Devil aka Adriamycin. It is nicknamed that because it is red. It will also make me pee red/pink. It is said to be very potent .... oooo, can't wait.
Info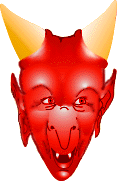 I will also be introduced to cyclophosphamide, brand name Cytoxan. So, it will be 4 infusions of those 2 drugs then 4 infusions of Taxol or Taxotere; this I heard is the one that may make me lose my eyelashes and eye brows. So, I guess, after 12 weeks of Red Devil, and being bald, the Taxotere, finishes it off by getting rid of the rest of my facial hair. I wonder if it will kill those hearty chin hairs that feel like rope... um.
I've also read that if the IV leaks that I am to let the nurse know asap because the Adrizmycin (Red Devil) is harmful to your skin. Oh great, I can't get this ON my skin, but it's ok to put it directly into a vein? Oh, did I mention the potential mouth sores and swelling tongue...This is the drug I needed the MUGA scan for becuase it can also damage the heart muscle. Good thing my heart is healthy.
FAQ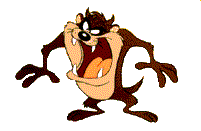 Posted by sue at 8:59 AM PDT
Updated: Friday, July 29, 2005 2:21 PM PDT