Misadventures
Topic: August, 2008
So, how was my weekend....
Here's the short version.
Thursday, left for Yosemite, drove up 395, stayed in Big Pines at a nice motel.... day basically uneventful. We got an earlier start then planned and didn't hit any traffic. It took us about 4 hours which is about my limit when it comes to sitting in a car and driving.
Friday, we visited Mammoth, Mono Lake, Bodie, and drove through Tioga Pass into Yosemite. I was happy to see that Mono Lake is much fuller than when I visited 15 years ago. I heard they were not diverting so much water... glad to see it. Bodie on the other hand, didn't look too well. It appears that visitors are taking portions of what remains of the town. There were few relics, just mostly abandoned buildings. It's too bad! We stopped in Mammoth Lakes and ate at The Stove, the food was delicious, then went to Schats Bakery for some yummy bear food... er, I mean cookies.... I spent a lot of time in Mammoth in the early 80's and it has grown considerably since then.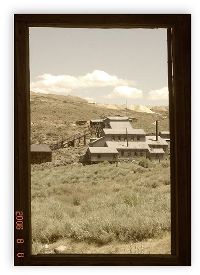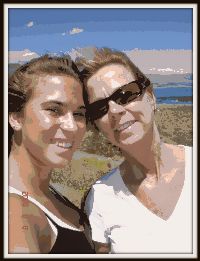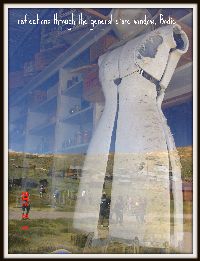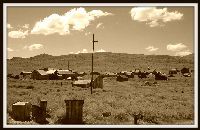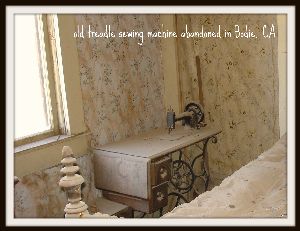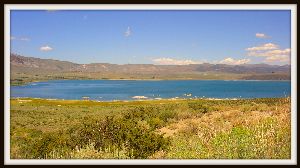 That afternoon we drove into Yosemite which was picturesque, as always. Unfortunately, on our way in we hit a deer! It was very upsetting. Fortunately, the car was not damaged and the deer appeared to be ok, but still, it was very frightening for us and the deer, which came out of nowhere up the side of the mountain and leaped in front of our car. We drove a few miles up to the Ranger Station and notified them and asked that they go back and check.
We finally arrived in the Valley around 5PM after a few stops and also to take photos of some wildlife.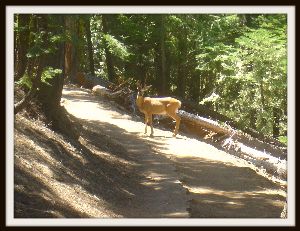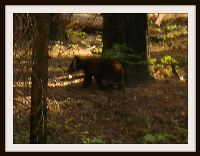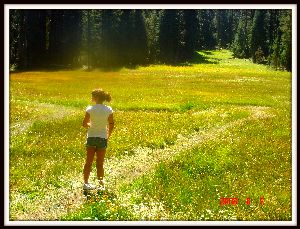 Saturday, we went for our planned hike. We took the hiker's bus up to Gracier Point. (7200 feet). Glacier Point is wonderful and gives you a spectacular view of Yosemite Valley and the back country. The trail down (which was actually down 2 miles, up 3.2 miles, and down 3.3 miles) was magnificent and is called the Panorama trail. We passed 3 waterfalls on our way back to the valley floor (4000 feet). One of our hiking buddies was having difficulty walking the last 3.3 miles and felt like she couldn't walk any further..... so, fortunately for us, 3 nice men helped carry her down! I always said most people are generally nice and helpful and this proved it again! 2 of the men were from Austria and were vacationing with their wives. The day prior they were in Las Vegas (for some reason the tour packages always have you go to Vegas and then Yosemite.... too completely different locals). The third gentleman was from the Bay Area and up there with some friends. (Honestly, I think he was eyeing my niece, and luckily he was already committed to helping by the time I told him she was only 14!!. After we arrived at the Valley floor (some 8 hours later), we treated our recuers to some pizza and beer! We finally got back to our tent at midnight... but.... seems our adventure wasn't over..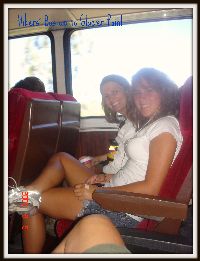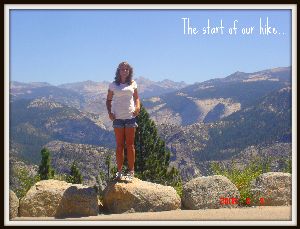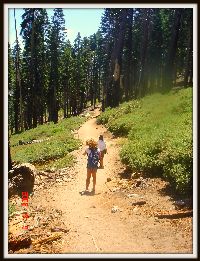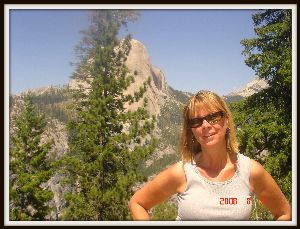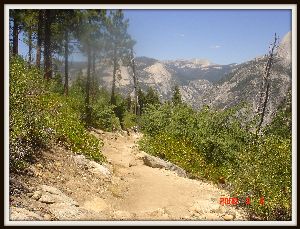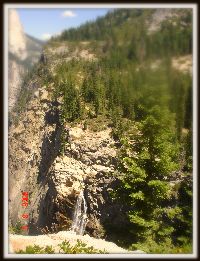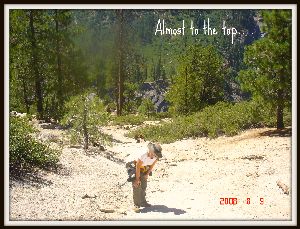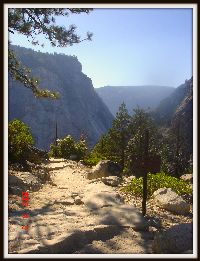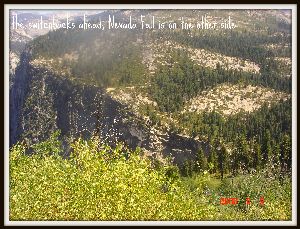 at 1AM we were awaken by a bear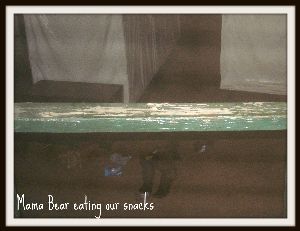 and her cub who got into our food locker and managed to eat all our food! (Lesson learned: never trust a 14 year old when they say "yes, I locked it") That bear had some nice cookies, blueberry bread, almonds, cranberries, watermelon and granola bars! We could hear her chomping away on our food. when I heard the ice chest, I knew my watermelon was next! With just a piece of canvas between us and the bears, I thought it best to stay in the tent. Around 2PM the ranger showed up to take a report and request us to clean up the mess. I noticed the Ranger was armed with a paint gun! Luckily, the bear didn't like our bananas, so we were able to have those for breakfast! (yea, there's probably some bear slobber on them, but we didn't care).
Sunday, we drove home stopping on occasion to stretch our legs. Today, my legs feel like they went through grinder. I guess it's been a while since I've hiked a long distance (not to mention a few birthdays) .... note to self, walk more!!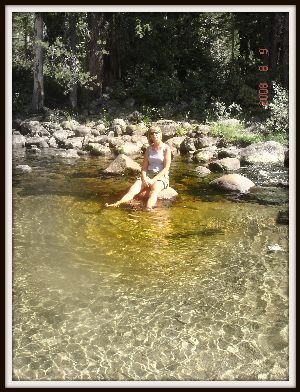 Posted by sue at 1:43 PM PDT
Updated: Tuesday, August 12, 2008 4:35 PM PDT