I made a second bra and want to recommend that if you sew, you tackle this project. It is well worth it. A nice fitting bra! And it's not difficult at all.
here's my supplies, pattern, fabric, instruction book, elastic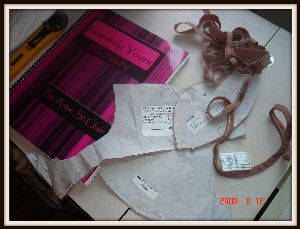 it went together in about 2 hours, but I was watching a movie. I can't wait to make more and just think of all the options and fabric choices....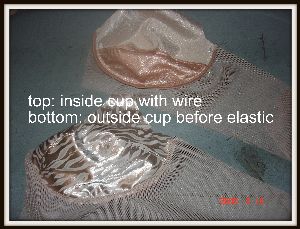 here's the 2 sides, inside and outside with wire. the band is made from a power knit, the cups are a knit satin and tricot.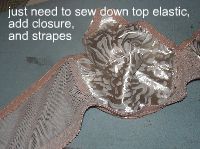 here it is sewn without the straps. I used plush elastic for the top and bottom. The straps will be out of interfaced tricot. There is a 1-2" piece of elastic at the base of the strap in the back for movement, otherwise, the straps go on and are fitted. There is not need for adjusting hardware.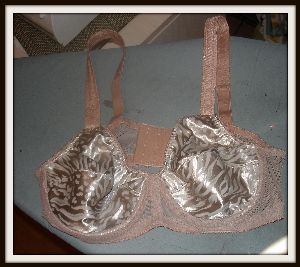 and the finished project.

I still had another movie to watch, and so I decided to tackle a knitting needle case I promised a friend at least 8 months ago! She purchased one of my purses and wanted a case to go with it.

I was stalling making it because I don't knit and didnt' want to figure out all the math and sizing, but then I saw a pattern so I purchased the book "Quick Gifts Bullard Style" from www.bullarddesigns.com. It went together really nicely and now I can't wait to give it to her. She does pottery and has made me some fun pieces and does beautiful work. This is her site http://www.MelsPottery.etsy.com
and here's the needle case.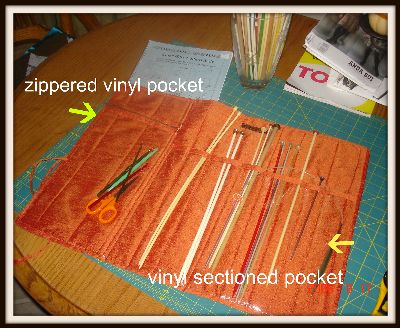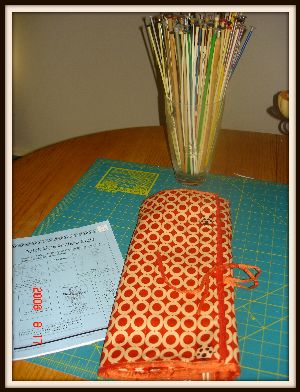 Posted by sue at 3:49 PM PDT