Endangered Species List?
Are the home sew'rs on the endangered species list? I sure hope not! But by the looks of the entries at the Los Angeles County Fair, you would think they are! There's lots of crochet and knitted items, but waaaaaaaay too few sewn garments!
This weekend I will be back at the Fair sitting at the American Sewing Guild Table with my niece and friend Barbara.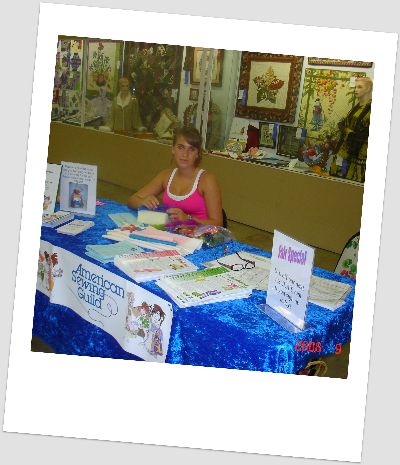 All you wonderful garment sew'rs out there, enter your items in your local county fair, show off your sewing skills; let the world know that we are out there and are creative and are not just a bunch of old ladies making eck!
I recall a few years ago seeing beautiful wedding gowns, costumes, tailored jackets, shirts, blouses, etc. This year, there were fewer than 15 items. No, I didn't enter anything either, so I'm just as guilty! That is why I promised the exhibit organizer that I will get at least 50 garments entered for next year ... no not all by me, but by all of us out there in the Los Angeles area! And I know there are lots and lots of us! I meet you each and every day and you are just as excited as me about sewing. Don't let the Fair become a huge infomercial! The Fair is to show off our crafts, hobbies, livestock, and interests! The "commercials" are just extras. Enter your items, be proud to show it off! Then go to the fair to see your item nicely displayed, and if it has won a ribbon! Wow, that's fun... afterwards have fun at the Fair, eat all the "bad" foods, enjoy a concert, go on the big slide!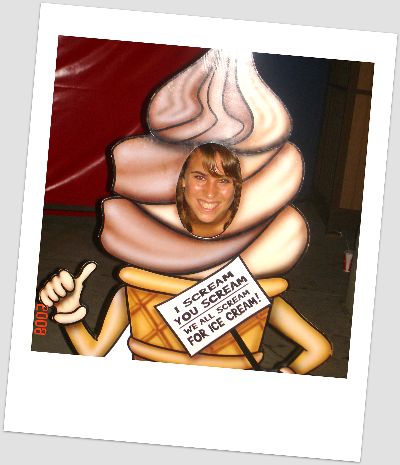 Posted by sue at 9:08 AM PDT
Updated: Saturday, September 27, 2008 9:20 AM PDT