Vote for Me
the Juice Jacket that keeps on going.....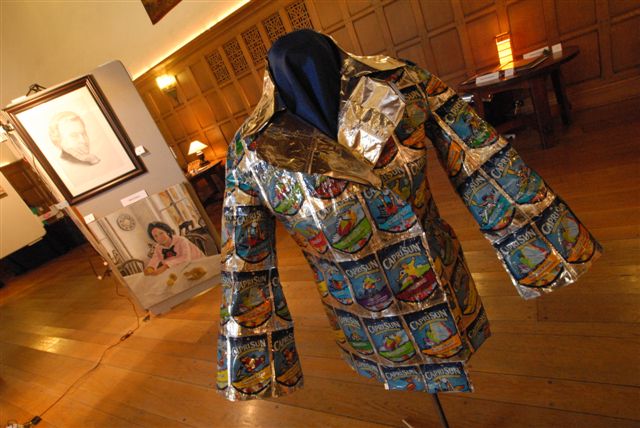 I entered my capri sun juice pouch jacket into a recent contest on this site http://www.instructables.com/
I called it the "All Weather Trench".... (well, except a lightening storm!)
And it happens to be one of the featured items today. If you sign up as a member (using the free option), and vote for me, I'd really really appreciate it.
the site "Instructables" is kinda cool. They have instructions and ideas for a wide variety of items. I originally stumbled upon it about a year ago when someone posted my juice jacket on the site. I decided to add to the posting and give the instructions!
go vote :) and thank you
Posted by sue at 10:17 AM PST
Updated: Monday, March 8, 2010 11:19 AM PST