Luau and some Sewing
The last day of our trip

we went to the Hotel's Luau. We had a great time, especially Gali who had fun getting up in front doing the hula!
As you walk into the area, they take your photo.... well, we grabbed a drink, and then had our photo....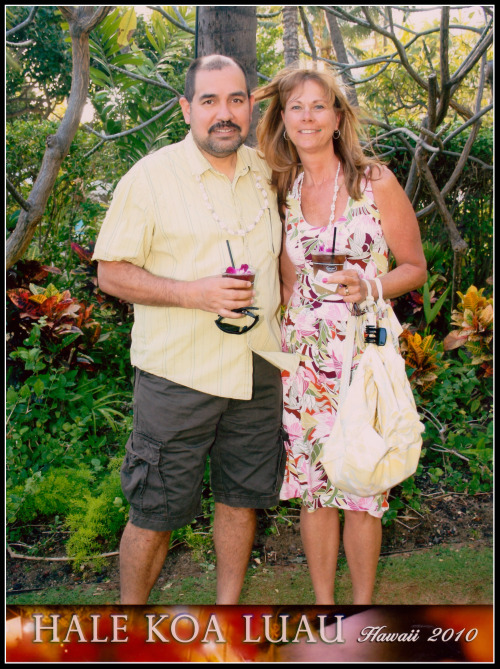 While in Waikiki I did stop at a fabric store... well actually 2! The first was Hawaiian Fabric Mart... it was so-so. What I really wanted was some nice bark/lava cloth. They had none. They had a lot of fabric, but it was mostly cheap, gaudy tropical printed fabrics. Then I went to Kaimuki Dry Goods... they had some nice fabrics, but it was expensive compared to the prices I can get online or in Los Angeles. So, I didn't buy any fabric....
But, here's a sneak peak at the fabric for the project I'm working on now! This fabric has a nice retro vibe. I think I got it from my aunt when she was cleaning out her fabrics. It's a really nice soft cotton or rayon. I should have this sewn up by the weekend!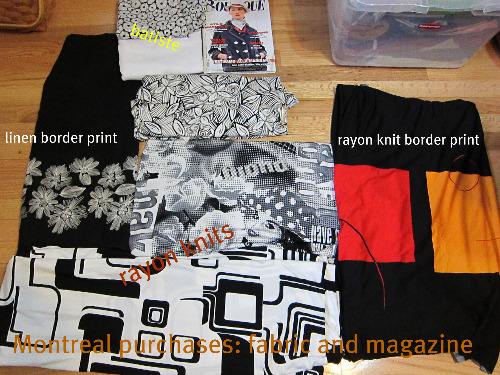 Posted by sue at 2:39 PM PDT
Updated: Wednesday, April 14, 2010 10:30 AM PDT