Weekend reporting
Topic: July, 2008
Saturday nights used to be going out.... now I enjoy sitting home with a dvd, glass (or 2) of wine, and sewing. This was my saturday night project.

it's a simple wrap dress out of rayon lycra. the bodice is lined and it went together really quickly.
Sunday I went out to the Long Beach Quilt Festival. Here's some photos of some things I thought were interesting.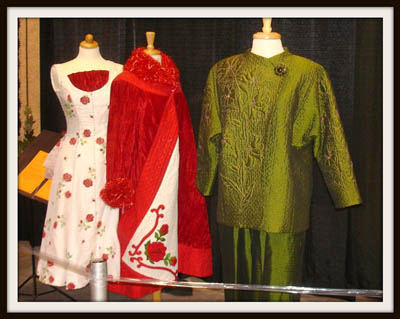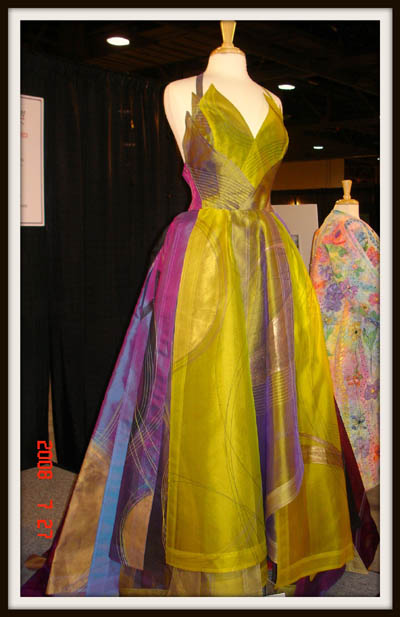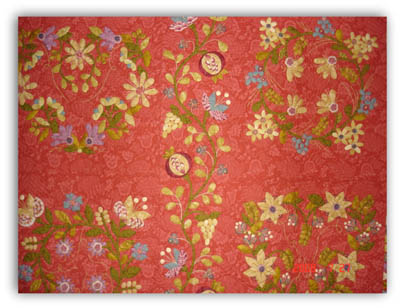 It was pretty quiet on sunday, but I understand that friday and saturday it was chaotic. They ran out of parking and food! Eeek! The Show will be back next year and probably more organized. This is the same show that they present in Houston which is HUGE and well-attended. I'm glad it's now on the west coast. I'm always amazed at the detail that some of these items have... who has that amount of time?!
I bought a circle cutter.... I've been noticing circles randomly placed on t-shirts and would like to try it, and also try the technique Mary Ray demo'd where she used triangles, but I want to use circles. I also bought a pattern for a skirt and a kimono panel.
Posted by sue at 8:58 PM PDT
Updated: Tuesday, August 12, 2008 4:36 PM PDT