One down while watching Soaps
Topic: August, 2008
I love it when I am home during the week, I can sit around in my PJ's and watch TV.... I'm a General Hospital fan and have been since the late 60's!
Anyway, today I finished up one of my projects in the "line up"...
The Anna Sui top with the dotted swiss. I used the 3 thread rolled edge on my serger to hem the flounce, ties, and hem. On the corners, I put a drop of fray check before clipping off the threads. It holds the corners permanently.
The jewelry I recently purchased at a jewelry party.... If you like jewelry I highly recommend this stuff... http://www.silpada.com/hollystauffer/
no affiliation, just a fan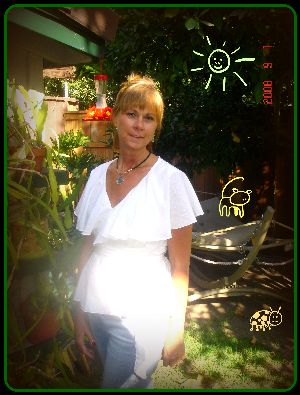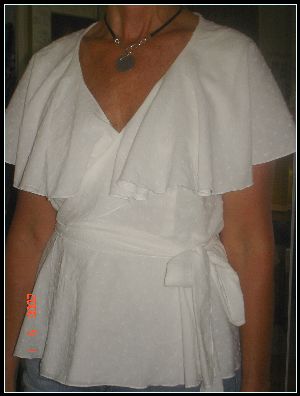 and now I'm going to work on the dress/jumper and jacket...
Heck, I'm multi-tasking today - I got a pork roast in the crockpot for dinner!
Posted by sue at 5:04 PM PDT
Updated: Tuesday, September 2, 2008 4:47 PM PDT