PR Weekend Finds
Before heading up to Montreal to meet with my PatternReview friends, Kathi and I spent a couple of days in NYC. One of the days we went to the garment district to shop for fabric. I was a bit disappointed and think that Los Angeles has a much MUCH better selection... at least what I could find. But I did manage to pick up a few things, albeit, not the best pricing, but had to buy something.
I got some black and some white rayon knit, invisible zips, and a La Mia Boutique pattern magazine (haven't found a place that sells those in LA).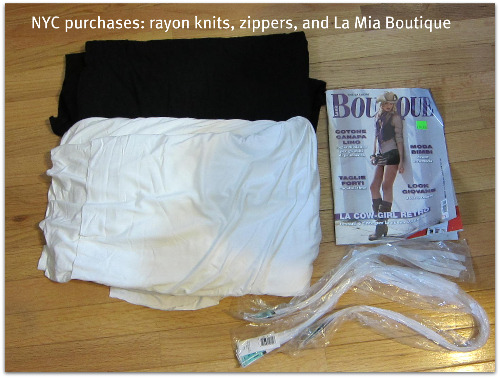 While in Montreal we went to St. Hubert's street and they had several shops or beautiful fabrics. I picked up some batiste, rayon knit prints, another pattern magazine, and some linen border print.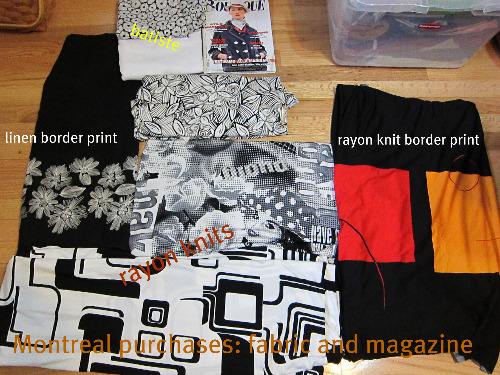 We also had a fabric/pattern exchange where I brought some of my Japanese cottons I "inherited" to exchange, and picked up a couple of vintage patterns which I can't wait to look over this weekend. I will definately be making the dresses on the bottom row!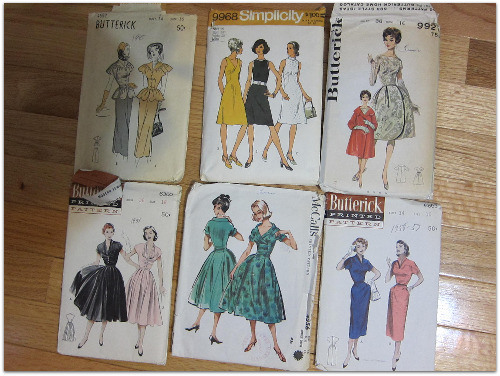 Posted by sue at 2:28 PM PDT
Updated: Friday, June 25, 2010 2:38 PM PDT