Rows and Rows and Rows... Oh MY!
Sew, this weekend, after a visit to LACMA to see the Renior and American Stories Exhbiits, a friend and I went to The Ivy for lunch... I brought my camera .... celebrity sightings are pretty much guaranteed at The Ivy, and boy was I glad I had my camera ... Look what I walked past!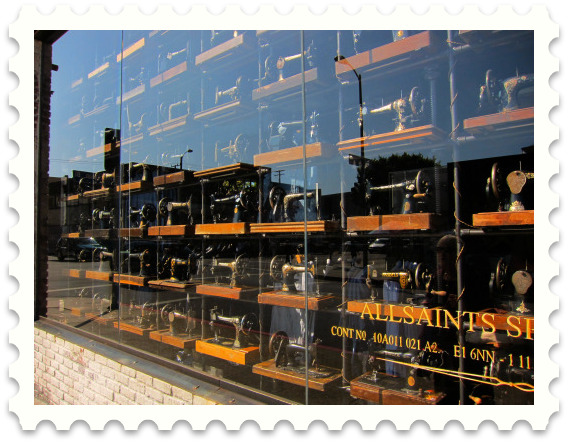 This is a clothing store and their window display is rows and rows and rows of vintage sewing machines... I was like a kid at the candy counter, staring at a box of chocolates!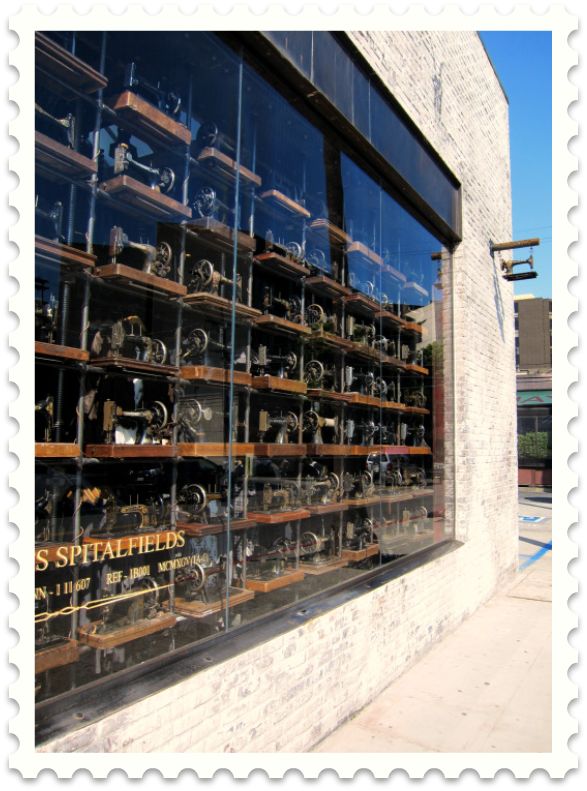 As we were walking back to our car, I noticed the store's valet sign....
how cute is this: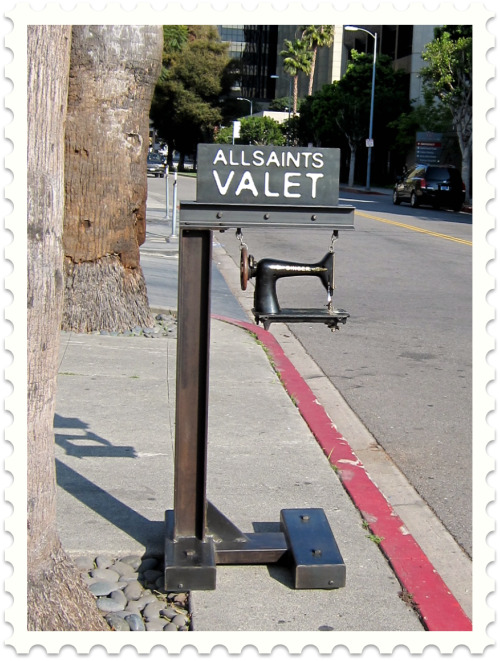 I'm sure I looked rather odd, I mean here I am on Robertson, the celebrity sighting mecca, where tourists flock to catch a glimpse of a celebrity, and I have my camera and am taking photos of sewing machines. We did see Sandra Oh, having lunch with friends, but I got the photos I wanted!
Posted by sue at 10:27 AM PDT
Updated: Monday, March 15, 2010 10:41 AM PDT